Private Transfer from Faro Airport to Lagos
Our driver will welcome you at Faro Airport arrivals terminal, ready to help with your luggage, with no wait in queues, will drive you to your destination.
Private transfers at Faro Airport
Meet and Greet service at Faro Airport
We are at arrival's hall, you will not get lost at the airport
Certified Drivers
Full time driver, working with us all year
Arrival's flight monitoring
If your flight had a delay, no extra cost will be charged and we will be waiting for you
Modern vehicle
Clean, comfortable, with air-conditioning, secure and non-smoke smell
Tolls on highway A22
We always use the highway because is more safe and convenient than a national road
No Payment online
On the day to your driver, in cash or using your debit card
How to book my private transfer at Faro Airport?
All you need is to fill the booking form with all the details required.
The arrival code flight will allow us monitorize your arrival and a mobile number will allow us to contact in case of any change/emergency.
After send us your booking, you will immediately receive the confirmation on your email.
Pick-up at Faro Airport
Our driver will be waiting at Faro Airport with a sign with your name on it, ready to help you with your luggage and to transport you to your destination, no wait in queues, no extra stops, no shared transfers, only you and your fellow passengers on the vehicle.
Our driver will drop you off at your accommodation door, the driver only leaves you when be sure you're in the right place.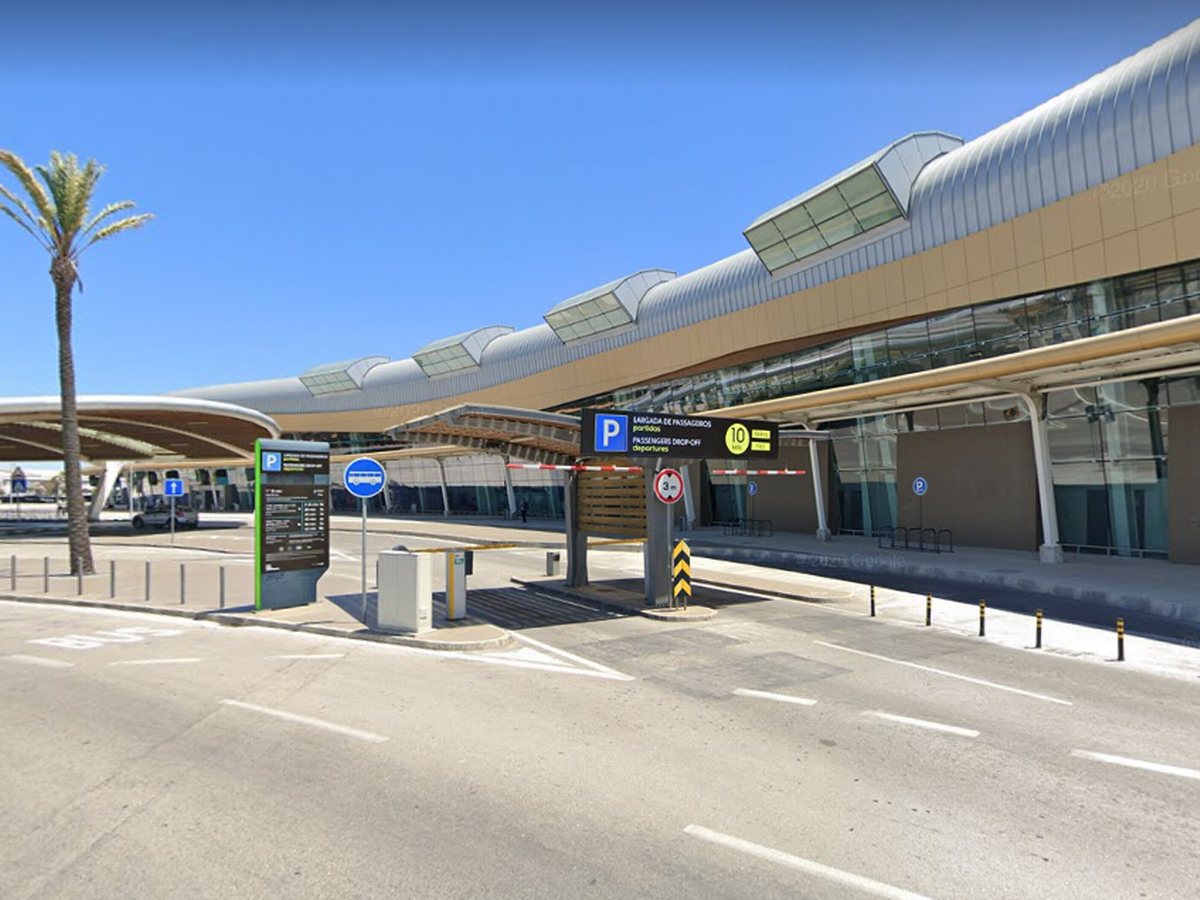 Returning to Faro Airport
At the end of your stay, our driver will be waiting for you at your accommodation door at the pre-arranged time ready to transport you to the airport.
When you're returning to Faro Airport it's especially important to be precise in your address. In case we have any doubts, we'll contact you, a mobile number it's important in this situation.
Travel between Faro Airport and Lagos
There are several ways to travel between Faro Airport and Lagos but the most comfortable and fastest way is using a private airport transfer company.
This way you don't have waiting time in queues and don't have to share your vehicle with strangers because you will go directly from the Faro Airport to your accommodation's door.
Taxi Transfers Pinheiro provides you a private transfer service between Faro Airport and Lagos at any time or day you desire.
Book with 24-hour advance and have a personalized service private transfer with your driver waiting even if your flight is delayed (no extra cost).
The prices shown are per vehicle and for one way. If you also book the return journey, you'll have a 5% discount.
Prices for each way:
4 Seat Car ( 1 to 4 people ) : from 100€
8 Seat Minivan ( 5 to 8 people ) : from 120€
Some Useful Info about Lagos
The city of Lagos is one of the most visited cities in the Algarve and Portugal, due to its variety of amazing beaches, unique rock formations, a great offer of bars/restaurants/hotels and a acclaimed and vibrant summer nightlife.
Lagos is an ancient maritime town with more than 2000 years of history and is also a historic centre of the Portuguese Age of Discovery, frequent home of Henry the Navigator, leader and the main responsable of the portuguese expansion what would be known as the Age of Discoveries.
It is customary, to the city of Lagos and his surrounding area, be awarded with international level awards. For example,in 2012 the travel website TripAdvisor, classified Lagos as the number 1 travel destination, on a list of "15 destinations on the rise" worldwide and also received the Quality Coast Gold Award for its efforts to become a sustainable tourism destination (due of this award, Lagos has been selected for inclusion in the global atlas for sustainable tourism).
We highlight the following beaches, among the many existing near Lagos:
Meia Praia (Half Beach) is the most popular tourist beach, consisting of soft, white sand in one of the largest open bays in Europe. The result is a calm sea, permitting conditions for many nautical sports, while cliffs provide sheltered coves from strong windy conditions.
Praia da Dona Ana (Dona Ana Beach) its areal is slightly thicker than the beaches in the surrounding area and it is surrounded by striking rock formations.
Praia da Luz (Beach of Light) located in the parish of Luz, the beach is bounded in the east by Rocha Negra (Black Rock), providing vacationers with great days of summer.
Some Hotels and Resorts available in Lagos area.
Boutique Hotel Vivenda Miranda
Cascade Wellness & Lifestyle Resort
Clube da Meia Praia – Lagos
Costa d'Oiro Ambiance Village