Private Transfer from Faro Airport to Albufeira
Our driver will welcome you at Faro Airport arrivals terminal, ready to help with your luggage, with no wait in queues, will drive you to your destination.
Private transfers at Faro Airport
Meet and Greet service at Faro Airport
We are at arrival's hall, you will not get lost at the airport
Certified Drivers
Full time driver, working with us all year
Arrival's flight monitoring
If your flight had a delay, no extra cost will be charged and we will be waiting for you
Modern vehicle
Clean, comfortable, with air-conditioning, secure and non-smoke smell
Tolls on highway A22
We always use the highway because is more safe and convenient than a national road
No Payment online
On the day to your driver, in cash or using your debit card
How to book my private transfer at Faro Airport?
All you need is to fill the booking form with all the details required.
The arrival code flight will allow us monitorize your arrival and a mobile number will allow us to contact in case of any change/emergency.
After send us your booking, you will immediately receive the confirmation on your email.
Pick-up at Faro Airport
Our driver will be waiting at Faro Airport with a sign with your name on it, ready to help you with your luggage and to transport you to your destination, no wait in queues, no extra stops, no shared transfers, only you and your fellow passengers on the vehicle.
Our driver will drop you off at your accommodation door, the driver only leaves you when be sure you're in the right place.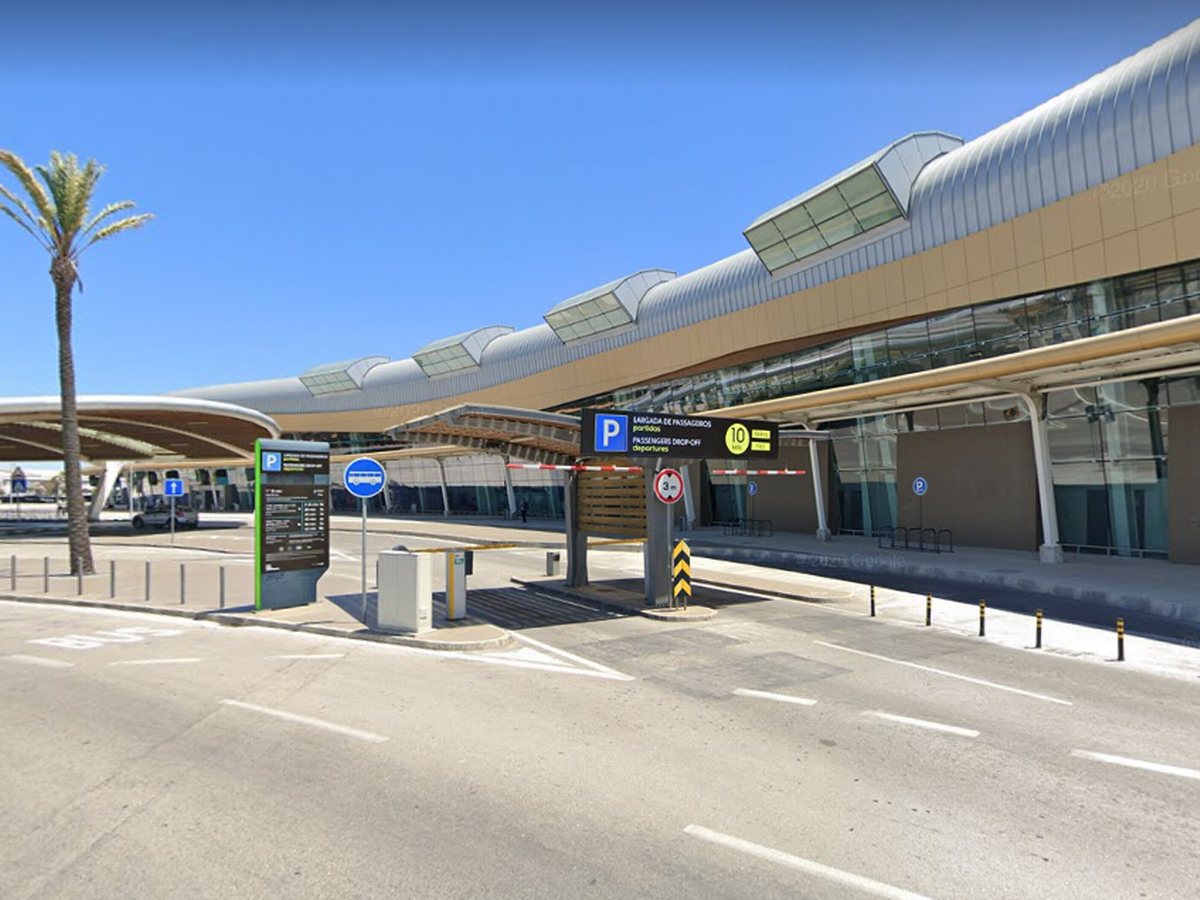 Returning to Faro Airport
At the end of your stay, our driver will be waiting for you at your accommodation door at the pre-arranged time ready to transport you to the airport.
When you're returning to Faro Airport it's especially important to be precise in your address. In case we have any doubts, we'll contact you, a mobile number it's important in this situation.
Travel between Faro Airport and Albufeira
There are several ways to travel between Faro Airport and Albufeira but the most comfortable and fastest way is using a private airport transfer company.
This way you don't have waiting time in queues and don't have to share your vehicle with strangers because you will go directly from the Faro Airport to your accommodation's door.
Don't forget that the Albufeira area is very vast and dispersed, with no public transport available in most places.
Taxi Transfers Pinheiro provides you a private transfer service between Faro Airport and Albufeira area at any time or day you desire.
Book with 24-hour advance and have a personalized service private transfer with your driver waiting even if your flight is delayed (no extra cost).
The prices shown are per vehicle and for one way. If you also book the return journey, you'll have a 5% discount.
Prices for each way:
4 Seat Car ( 1 to 4 people ) : from 45€
8 Seat Minivan ( 5 to 8 people ) : from 55€
Some Useful Info about Albufeira
The origin of the word comes from the Arabic, Albufeira البحيرة word (al-Buħayra), which means the lagoon or the sea, or, according to other experts, the sea castle, offering up towering and amphitheater on the sea. Arab period endure the narrow streets, the old castle and the white houses with their flat roofs and arches.
With most visitors coming through from Faro Airport, the main points of interest are the historical center of Albufeira and Oura / Areias de S. João.
The Old Town is situated right at the seafront and is predominantly a pedestrian area. Street-artists entertain the crowds and there is an large choice of restaurants, bars and shops in Albufeira. There are open-air discothèques and many bars that have a live band every night.
In Areias de São João/Oura area, known colloquially as 'The Strip', which is full of bars, restaurants and open-air discothèques. It is not a pedestrian street so cars pass through the crowd at all hours. It is a very nightlife oriented area, very popular with young people.
Despite the modern achievements and the millions of tourists that visit every year, Albufeira has maintained its Moorish feel and is still the fisherman's village it has always been.
With about 30km of coastline, Albufeira is a great tourist destination where we can find some of the best known beaches in the Algarve and Portugal. In the 2021 bathing season, Albufeira has returned to win the Blue Flag and Golden Flag of Europe award which rewards the water quality of the beaches.
Near Albufeira, you can find more than 20 beautiful beaches with a amazing water quality, such as: Açoteias, Alfamar, Arrifes, Aveiros, Barranco das Belharucas, Castelo, Coelha, Evaristo, Falésia, Forte de São João, Galé, Inatel, Manuel Lourenço, Maria Luísa, Olhos De Água, Oura, Peneco, Pescadores, Rocha Baixinha, Salgados, Santa Eulália, São Rafael.
Some Hotels and Resorts available in Albufeira area.
You choose where… we take you there!
Cerro Mar Clube Albufeira Resort
Clube Humbria Colina do Mar
Forte do Vale Glenridge Resort
Hotel Sol e Mar Albufeira
Muthu Clube Praia da Oura
Ourasol Paladim Aparthotel
Pinheiros da Balaia Villas
Ponta Grande São Rafael Resort
Real Bellavista Hotel & Spa
Hotel Real Santa Eulalia Resort
São Rafael Suites Sereia da Oura
Victoria Sport & Beach Hotel
Villas Vila Gale Atlantico
Many villas in Albufeira area are available by those operators:
Choose to where in Albufeira you want to go, we take you there…