Private Transfer from Faro Airport to Carvoeiro
Our driver will welcome you at Faro Airport arrivals terminal, ready to help with your luggage, with no wait in queues, will drive you to your destination.
Private transfers at Faro Airport
Meet and Greet service at Faro Airport
We are at arrival's hall, you will not get lost at the airport
Certified Drivers
Full time driver, working with us all year
Arrival's flight monitoring
If your flight had a delay, no extra cost will be charged and we will be waiting for you
Modern vehicle
Clean, comfortable, with air-conditioning, secure and non-smoke smell
Tolls on highway A22
We always use the highway because is more safe and convenient than a national road
No Payment online
On the day to your driver, in cash or using your debit card
How to book my private transfer at Faro Airport?
All you need is to fill the booking form with all the details required.
The arrival code flight will allow us monitorize your arrival and a mobile number will allow us to contact in case of any change/emergency.
After send us your booking, you will immediately receive the confirmation on your email.
Pick-up at Faro Airport
Our driver will be waiting at Faro Airport with a sign with your name on it, ready to help you with your luggage and to transport you to your destination, no wait in queues, no extra stops, no shared transfers, only you and your fellow passengers on the vehicle.
Our driver will drop you off at your accommodation door, the driver only leaves you when be sure you're in the right place.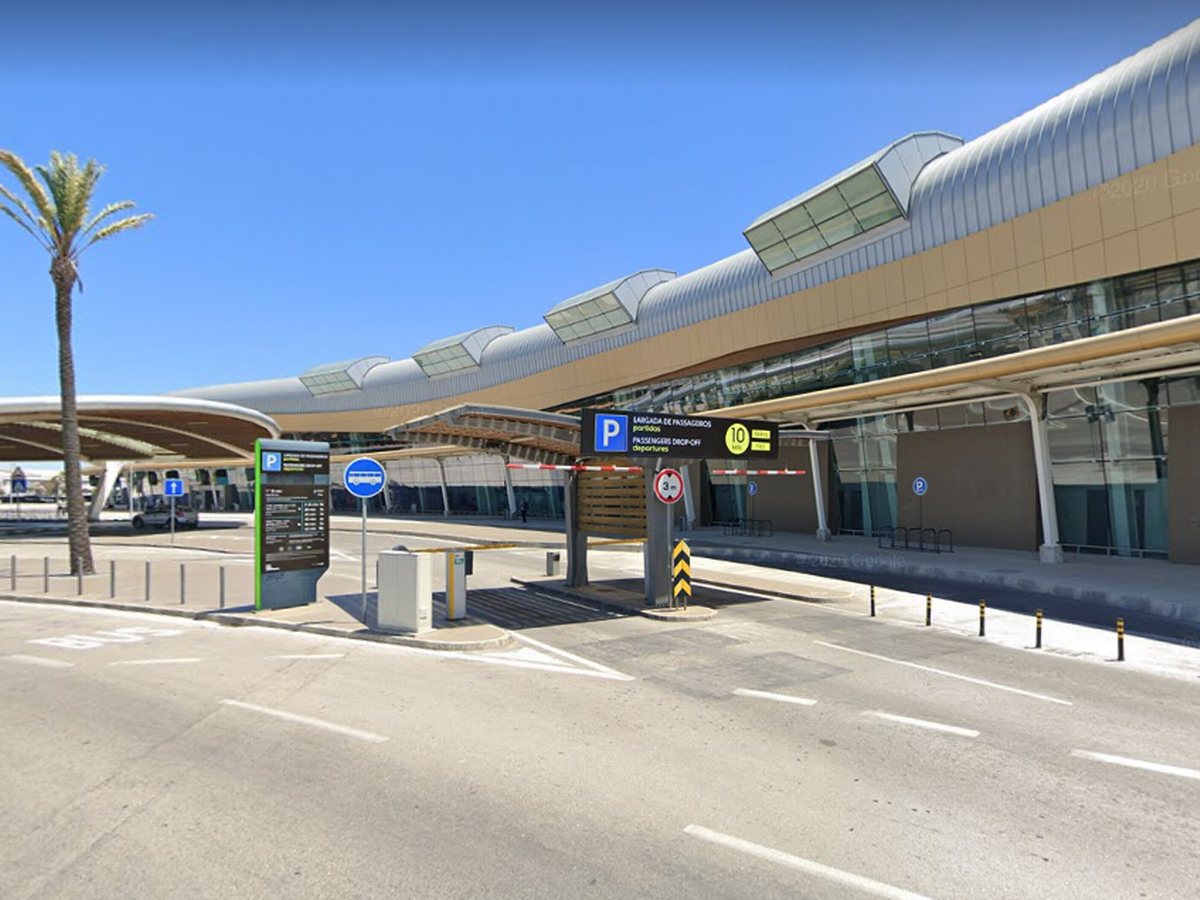 Returning to Faro Airport
At the end of your stay, our driver will be waiting for you at your accommodation door at the pre-arranged time ready to transport you to the airport.
When you're returning to Faro Airport it's especially important to be precise in your address. In case we have any doubts, we'll contact you, a mobile number it's important in this situation.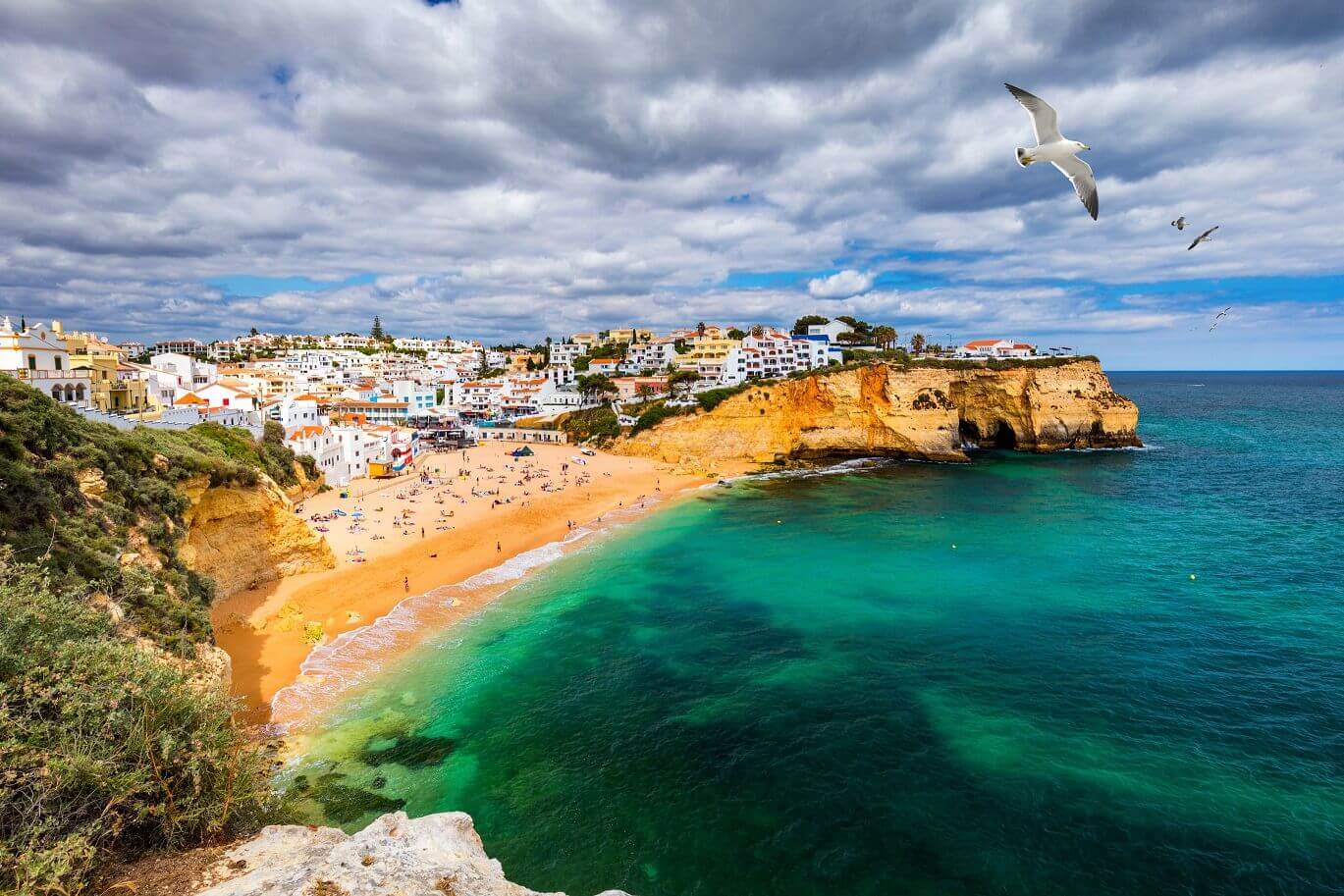 Travel between Faro Airport and Carvoeiro
There are several ways to travel between Faro Airport and Carvoeiro but the most comfortable and fastest way is use a private airport transfer company.
This way you don't have waiting time in queues and don't have to share your vehicle with strangers because you will go directly from the Faro Airport to your accommodation's door.
Don't forget that the Carvoeiro area is very vast and dispersed, with no public transport available in most places.
Taxi Transfers Pinheiro provides you a private transfer service between Faro Airport and Carvoeiro area at any time or day you desire.
Book with 24-hour advance and have a personalized service private transfer with your driver waiting even if your flight is delayed (no extra cost).
The prices shown are per vehicle and for one way. If you also book the return journey, you'll have a 5% discount.
Prices for each way:
4 Seat Car ( 1 to 4 people ) : from 75€
8 Seat Minivan ( 5 to 8 people ) : from 90€
Some Useful Info about Carvoeiro
Carvoeiro, or more commonly Praia de Carvoeiro (means Carvoeiro Beach), was formed from a picturesque fishing village, with a long history of settlement. There are vestiges of human settlement dating to the Roman occupation of the peninsula, as well as early naval activity in the area.
The village itself is small, consisting basically of three streets. But these streets offer a huge selection of restaurants, shops, bars and services. From the centre of the village the resort spreads out both to the east towards Porches and Armação de Pêra, and to the West towards Ferragudo and Portimão.
The main beach is situated right in the town centre. It is sandy and surrounded by a rocky shoreline, serving as a fabulous exemplar of the region's glorious seaside.
Some of the most spectacular rock formations found in the Algarve can be found along the Carvoeiro part of the coast just a few minutes away. There are several other beaches all within a few kilometers, making it a perfect location for those who enjoy relishing the sunshine.
There are amazing beaches in Carvoeiro, to choose one is difficult, but you can be sure that you will have great lazy days in any of these Carvoeiro beaches.
The beaches in this area tend to be smaller cove beaches, but they are of exceptional beauty. Some require a strenuous walk down (and back up!) cliff steps but the effort is worth it.
Usually the most spoken beaches at Carvoeiro area are the Praia do Carvoeiro or Carvoeiro 'town beach' as it also known and you will understand – see the picture in the top of this page, the Praia do Paraíso (Paraiso Beach) very close to Carvoeiro, the lovely curved sheltered bay of Praia do Carvalho (Carvalho Beach), the Praia da Marinha (Marinha Beach) where you can choose among several little bays at low tide or the spectacular cliffs of Vale de Centeanes Beach.
And the unmissable and famous Benagil sea cave, best explored by boat that you can take at Benagil beach.
For nature lovers, a must do in Carvoeiro: you should also take a walk along the clifftops at Algar Seco and along the new Carvoeiro boardwalk and be amazed by the strange rock formations and sea caves. Boat trips are available to take you to the caves and grottes – an opportunity not to be missed.
Some Hotels and Resorts available in Carvoeiro area.
You choose where… we take you there!
Vale d'Oliveiras Quinta Resort
Rocha Brava Village Resort
Hotel Baia Cristal Beach & Spa Resort
Vale d'El Rei Suite & Villas Hotel
Many villas in Albufeira area are available by those operators:
Choose to where in Carvoeiro you want to go, we take you there…